06 Feb

The Average Social Media User Spends 2 Hours Per Day and Has 5 accounts

Social media swallows more than a quarter of time spent online and a third of all internet usage is now happening via mobile, a new global report has found.

As reported by The Telegraph, The average person has five social media accounts and spends around 1 hour and 40 minutes browsing these networks every day, accounting for 28pc of the total time spent on the internet.

However, Britons are slightly less digitally obsessed, spending 1 hour and 20 minutes each day managing an average of four social networks, according to the latest quarterly report from GWI.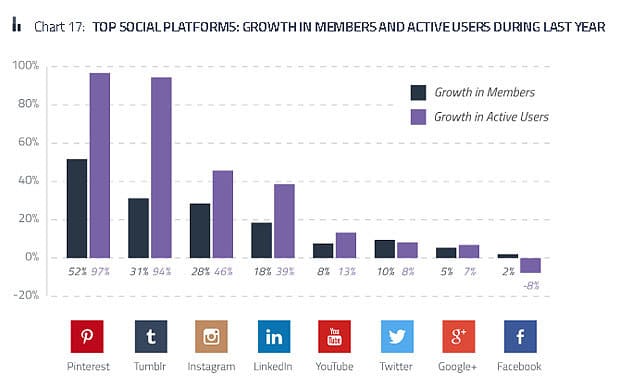 Despite being the only major social network to see a decline in active users over the last year, Facebook remains the largest online community, as 82pc of the world's population, excluding China, have a Facebook account and four in 10 people use the platform regularly.
• Facebook could lose 80pc of users by 2017
• Facebook will die out 'like the bubonic plague'
• Facebook isn't dying. It's just changing
However, YouTube is the most popular social network, with a visitation rate eight percentage points higher than Facebook. The video site does not require users to log in to an account to browse its content, which allows it to "leapfrog Facebook to take first place", with 81pc of all internet users saying they have visited the website in the last month, compared to 73pc who visit Facebook.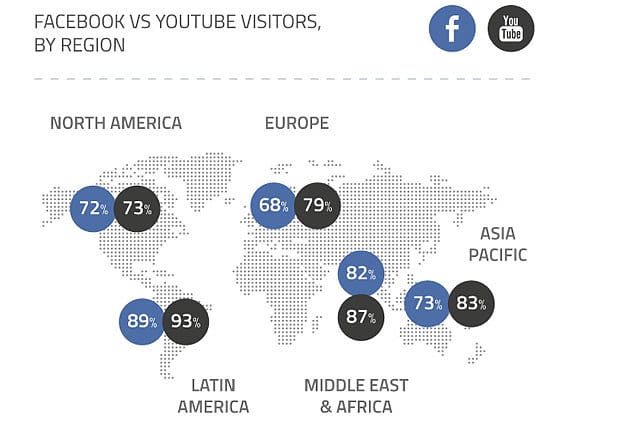 "Although membership and active user metrics both have their own clear merits, it is arguably visitor numbers which offer the fairest way of comparing engagement across the top social networks," the GWI report said.
YouTube's lead over Facebook is particularly pronounced in Japan and Russia, two markets that have traditionally been challenging for Facebook, according to GWI, with a gap of 40 and 32 percentage points respectively.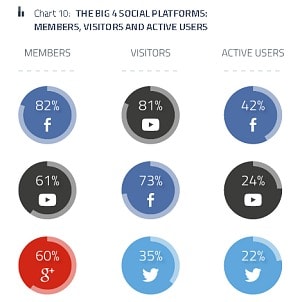 YouTube was also found to be the "coolest" social networkamong the crucial teenage market, with a fifth of teenagers choosing the video platform, followed by 16pc who said Instagram and 14pc who voted for Facebook.
However, adults prefer Facebook, with 37pc of all respondents saying the Zuckerberg-founded network is the "coolest", compared to 22pc who picked YouTube and just 6pc who selected Instagram.
• How YouTube changed the world
• How to become a YouTube entrepreneur
• How the one percent use the internet
GWI surveys more than 47,000 internet users around the world in the last six week of every quarter to analyse global web trends, creating what the research company says is the "largest ongoing study into the digital consumer instigated to date."
Facebook's own figures from March said the social network had 1.4bn users who logged into their accounts during the past month and 1.25bn people who do so via mobile.
YouTube says it has more than 1bn users and half of the views on its site come from mobile devices.
The GWI report stressed "the rising importance of the mobile internet", noting that people now spend 2 hours a day browsing the web online, up from around 1 hour and 15 minutes in 2012.